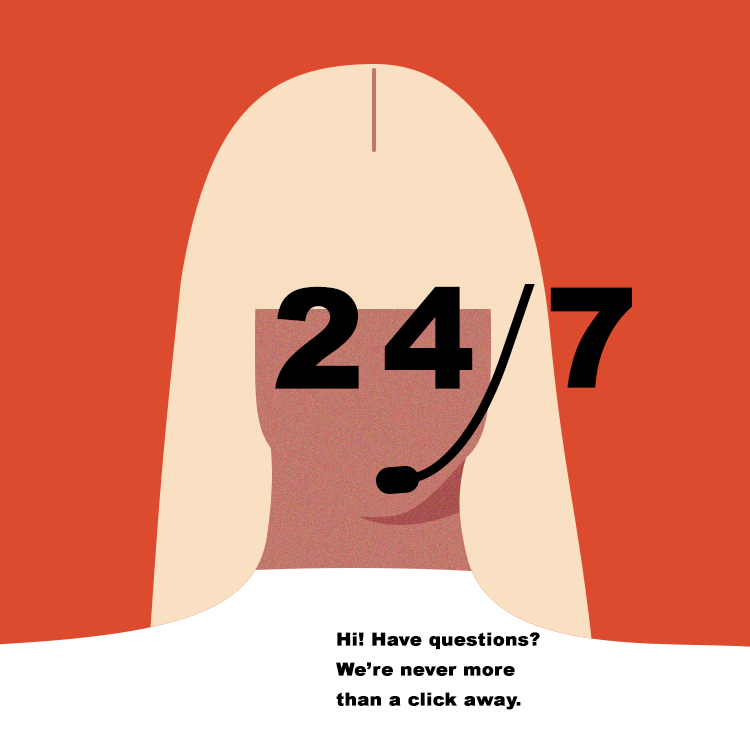 Release Note: July 2020 issue
As I'm sure most of you know, we are constantly adding new features to Ucraft with the goal of making our product even more functional. In this release, we tried to put an emphasis on eCommerce features like hiding out of stock products, changing default product orders, new roles and permissions, and fantastic new integration with Mailchimp for running automated campaigns.

Ready? Let's dig into what these new breakpoints are, and how they work
Our New Improved eCommerce Dashboard
We've completely redesigned the Dashboard of our eCommerce app to improve your experience. You can now prepare for your first sale by following our tips on getting starting and track your reports more efficiently than before.
Check out this update and take it for a test drive by creating a new online store.
Unleash the Power of Email Marketing with Mailchimp
Thanks to our latest partnership with Mailchimp
, you can now keep in touch with your existing and potential customers by sending marketing emails and newsletters

By using your online store data with Mailchimp, you can:
Passively build your email list using customer email addresses

Promote live products in your email campaigns

Use order data to segment your audience and personalize messages (for example, sending an email with product instructions after a customer completes their purchase)

And recover abandoned carts with reminder emails that encourage customers to complete their purchases.
Interested in sending automated messages? No problem. You can set up an automated campaign in Mailchimp in just a few clicks.
Once set up, these emails are activated by specific user actions and sent automatically from Mailchimp.
For example, an abandoned cart email can be sent to a customer when they leave your store without checking out.

Now, your products and variations are exported to Mailchimp, allowing you to insert them right in your email campaigns and successfully reach your customers. It will now be easier to promote your best-sellers, announce new arrivals, special offers, and more.
Also, don't forget to ask your customers for approval to send them marketing emails during the checkout process by enabling the form. Follow these steps: eCommerce App → Marketing → Newsletters. Customers who opt-in to receive marketing emails will be automatically added to a Mailсhimp audience. Customers who don't opt-in will be added as non-subscribers and won't receive your marketing emails, but their email addresses can still be used for retargeting ads.
For more information, check out the following article.
Hide 'Out of Stock' Products
Ucraft marks products with a zero quantity as "Out of Stock" and hides the "Buy Now" and "Add to Cart" buttons for out of stock products so they can't be ordered
You can now choose whether to display or hide out of stock products in your storefront. To do that, enable the corresponding option by going to eCommerce App → Settings → General → Cart & Checkout.


In order to be notified when it's time to replenish a product's stock, you can choose to receive an automated message from Ucraft informing you that a product's stock has reached a certain limit
Simply enter the low stock value at which you would like to receive a notification, and the store will automatically send you an email when your product reaches this limit.
To do so, enter the number of items left in stock at which you want to receive the Low Stock notice: go to the eCommerce App → Catalog → Products section.
New Role & Permission Abilities Now Available
When working on your site with other team members, you can add roles for them that are tailored to your exact needs. As the store owner, you are now able to give access to your staff to manage your store
; this includes the eCommerce app and all its features. To add a new staff account, go to the Team app on your dashboard and select the permissions you want them to have based on the areas they should help you with. Then, invite someone new to fill that role or assign it to an existing contributor. Learn more.

Changing Default Product Order Across Your Store
You now have the ability to determine the order of your products that are displayed to customers in your store
Choose from several sorting options:
Manual, based on your own preferences

Newest product, based on the date that the product was created

Highest or lowest product price

Product title, in alphabetical order, or reverse alphabetical order

This can help improve the visibility of certain products and have a major impact on your click-through and conversion rates. In addition, your customers can still change the sort order according to their preferred view.
That's it. Now you're all set to be successful at selling online. Easier than you thought, huh?