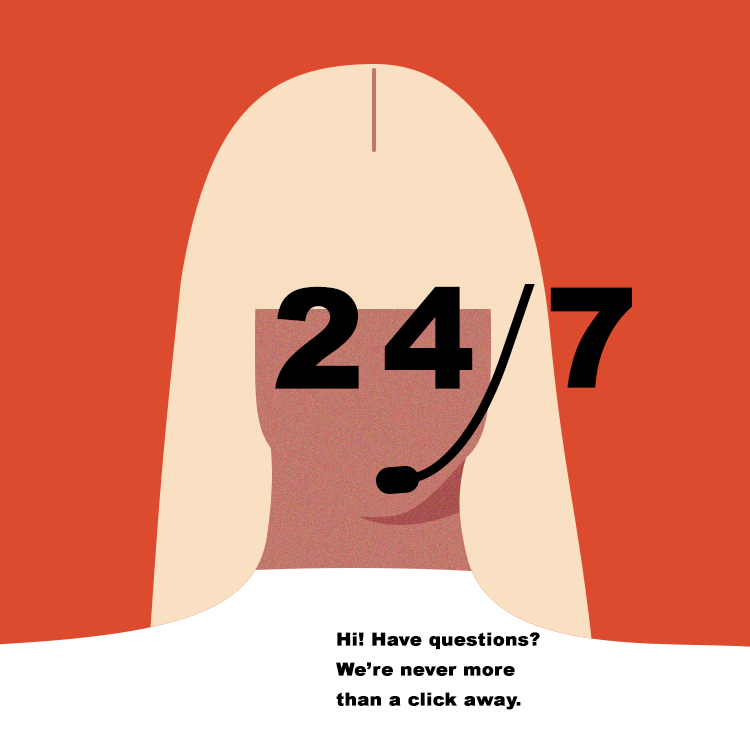 Updates, features list and everything you need to know
Happy Monday, y'all!

Every quarter, we publish a roundup of all the major new Ucraft features that you might be interested in. From the furthest corners of your dashboard to the tips of your storefront, we're constantly making Ucraft a better place for you. So let's take a tour around to catch up on 3 months' worth of updates.

Top priority changes include:
Integrations
Canva
HubSpot
ShipStation
Social Auth

Performance updates
Updated Text Editor
Multilingual Designer Tools
Language Visibility setting
WebP support
---
Integrations
Canva
We're excited to announce our recent partnership with Canva
Create beautiful designs, use drag-and-drop features and layouts to design, share and print business cards, logos, presentations and stunning graphics without leaving your site.
To find out more about the Canva Button, check out the following article.
HubSpot
An all-in-one CRM to help you increase leads, accelerate sales, simplify customer support processes
Can be found on Integrations App. Customizing your chat widget to match the look and feel of your brand, create targeted welcome messages, and paste your Hub ID in your Integrations app > Hubspot Chat settings to connect with visitors.
Mixcloud
A widget to create your custom playlist and stream thousands of DJ mixes on your website
: Can be found in the Elements section > Mixcloud Element and Follow us Icons.
Shipstation
A new useful app has been added to the eCommerce > App Market – ShipStation
With the ShipStation app you can greatly simplify the shipping process for your store. The application combines order processing and production of shipping labels in an easy web interface.

*Note, it requires a subscription to Pro Shop plan or higher.
Social Auth integration
SSO implementation, which allows your users to perform login with Google, Facebook and Vkontakte via Integrations App.
---
We've carried out a list of technical improvements on design mode, resulting in significantly upgraded drag and drop states and better performance on mobile devices.
Updated text editor
The new text editor is live
This has simplified the text content editor in our Articles app and text elements (e.g. adding and resizing tables, managing in-text images, etc.).
Now you can also add various types of tables. Showcase your content in the best possible way by modifying the cells, rows and columns, and changing the table properties. Aside from that, now you can add HTML5 video and audio elements to the editable area.
Designer Tools is now multilingual
You can now create set per language stylings for heading tags, font families, text styles, line height, letter spacing and much more
You might want to set a different font family for your Russian website content while preserving the default font for the English website content.
Language visibility feature
Now you can hide or display specific content for selected languages on your website
Users can now modify both views and the content for different languages by alternating between the languages from the left panel and redesigning and editing their pages per language.
Subscription forms can now be linked to the Customers App
This addition will allow website owners to receive customer data submitted through onsite forms directly to Customers App
Currently, the "Send data to" functionality is also available via Email, Mailchimp, Google Sheet and Intercom.
WebP support
You may now enable the WebP support on your website by going to Dashboard > Site Settings which allows you to automatically convert the newly uploaded images into .webp format for better performance.
There we have it. That sums up our latest releases for the past months, we hope you like these additions to Ucraft as much as our teams enjoyed creating them


If you like what we are doing here, take part in our referral program. Go to your Account Settings and find the "Refer a friend" section in the left bottom corner. Share this link and give your friends a 15% discount on any plan and get 1 month free on your current subscription.