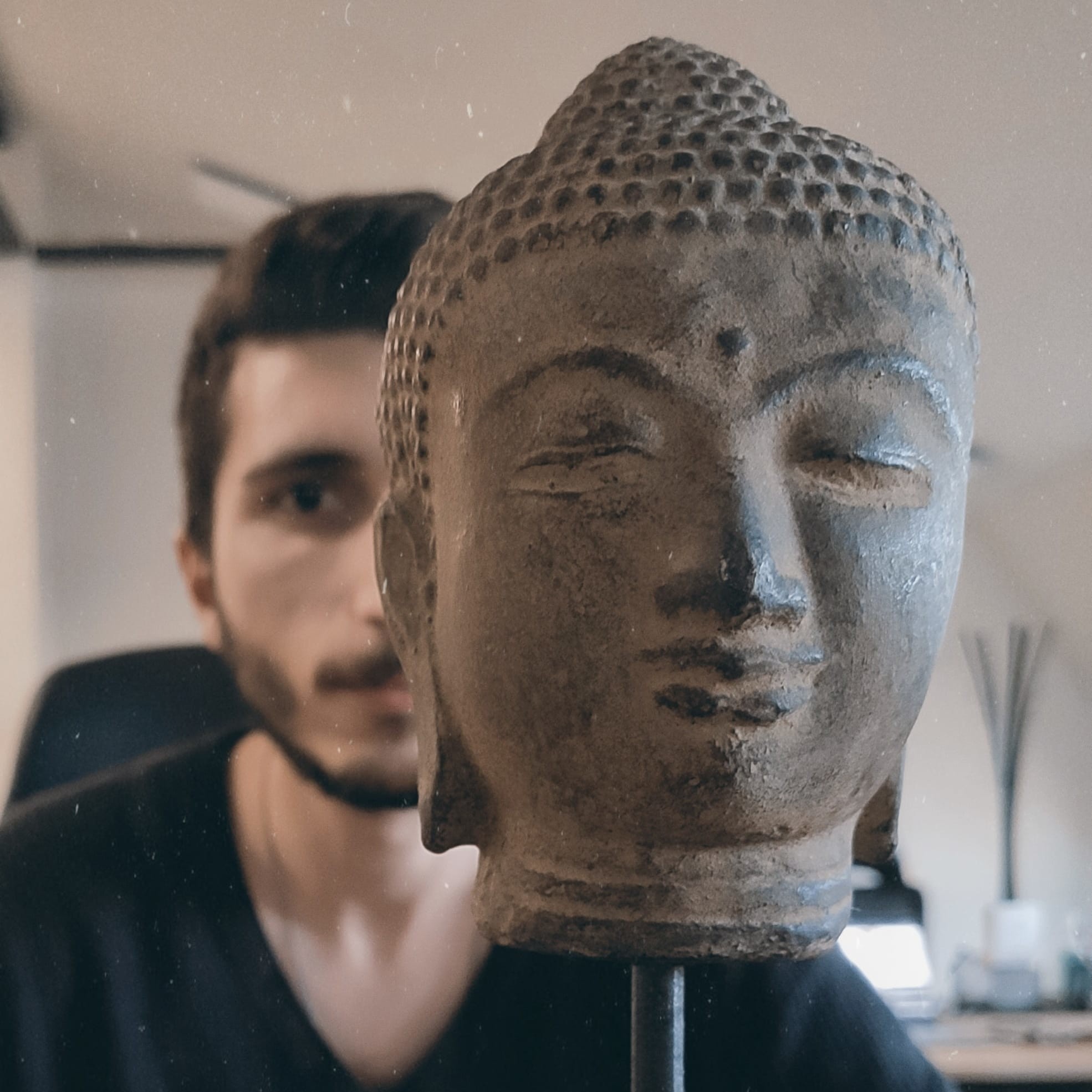 Creating an Online CV With Ucraft
In this day and age, it's essential to have an online portfolio, and if you choose Ucraft to showcase yours, these tips will definitely come in handy. Continue watching to learn how a set of three elements and an FX effect will make your portfolio look simple yet attractive.
We're about to create three columns and several sections with the help of Title/Paragraph Elements and the Divider Element. Then, with the help of the Affix Effect, fix the text in the first column to make it static.
First, add a Divider Element to your Header section, to separate your web page's header from the resume we're going to create. Make the necessary adjustments and continue to the next step.

Click on the Block Settings, select Visibility Settings and choose the desired option from the dropdown menu - for the Divider Element to be visible only on the Resume Page only.

Drag and drop the Title Element onto your page and double-click to edit it. Make the necessary changes: choose the appropriate heading, size, and alignment.

Then add another Title Element, place it accordingly, make the necessary changes, and simply duplicate the text element by dragging and dropping it below. Add a Button Element, click on the Button Element Settings to change the Button text. Once again, click on the button to edit the link. Copy the Divider Element and add it below using the drag-and-drop function again.

Repeat the actions with the Title Element. For better element alignment, use the Blank Space Element and drop your other Text Element onto it. You can achieve it by holding the text element over the Blank Space until a grey line appears in the middle of it. Add another Text Element and make the necessary adjustments.

Customize your Blank Space Element, and add another Text Element to it. Make the necessary changes and duplicate the element by dragging and dropping it below.

Start editing your text elements to make it look like a resume!

Apply your desired color scheme, keeping in mind that you want your resume to look stylish and consistent.

Finally, from the Effects menu, drag and drop the Affix Effect onto the first column. This will allow the column to remain static, while the other elements will be scrollable.

To separate sections, drag and drop the Divider Element under your text block and move the black controller below it to change the height, or to the sides to adjust the width.
View the final result and effects in action by selecting the Preview button at the top of the page.!